What's that? Why is there a topic when there's no official reveal?
Well, the Sonic twitter run by Aaron reveals the answer to that
...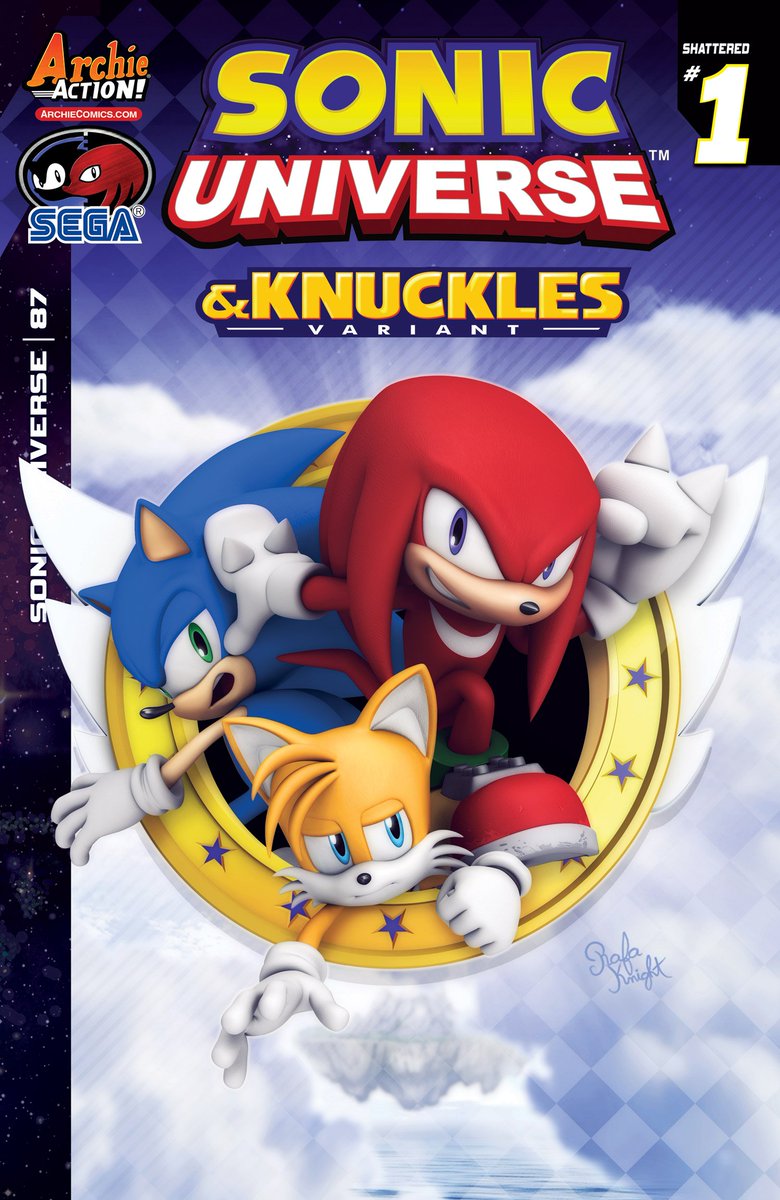 Yep, it's the variant cover for Sonic Universe #87! This confirms that the next arc is called "Shattered" and is likely about Knuckles' quest to fix the Master Emerald. Other covers coming soon, no doubt.